London Adventure Play Awards 2015
Best Film Winner
Islington Council's Awesome Adventure Playgrounds:
Barnard Park Adventure Playground;
Cape Adventure Playground;
Cornwallis Adventure Playground;
King Henry's Walk Adventure Playground;
Three Corners Adventure Playground
Waterside Adventure Playground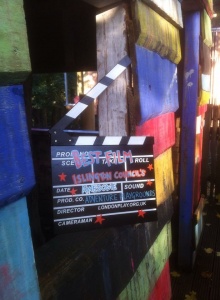 Fields in Trust
Three Corners Adventure Playground Finalist for best play initiative 2015
The Awards celebrated the achievements of Fields in Trust and its partners, who have worked over the last year to ensure that everyone has access to protected outdoor recreational space. Three Corners was nominated and was a finalist in the awards for Best play initiative.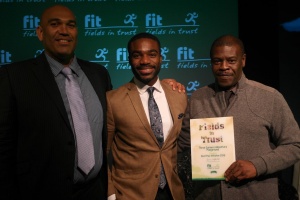 Project Oracle supports organisations and funders to produce, use and share high-quality evidence, so that together we can make better decisions to improve how interventions are funded and delivered.
Awesome have been validated to standard 1 and are currently in the process of using various tool such as SDQ and Brief resilience questionnaire to monitor how effective our provision is at improving the wellbeing and resilience of a sample of young people newly registering for the programme. We will also perform detailed case studies, led by children from across our sites.